Tournament Reports
North West 3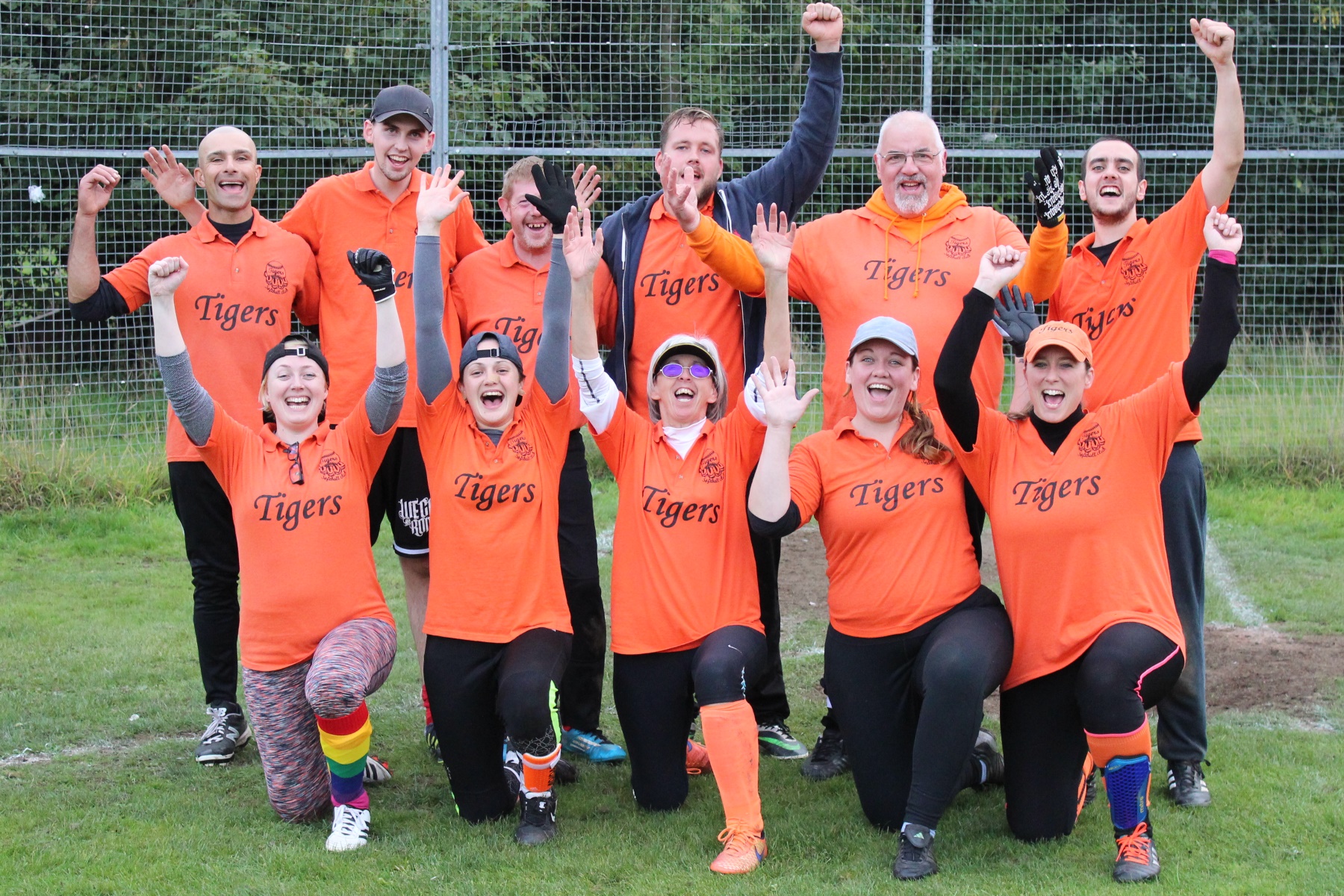 | | |
| --- | --- |
| Opponent | Score |
| Detonators | L. 4-8 |
| Drizzle | W. 6-5 |
| Base Invaders | W. 17-6 |
| Misfits | W. 20-1 |
| Dales | W. 21-0 |
| Bobcats | W. 18-6 |
After a slow start we got better and better over the day at the NW3 tournament, rounding the day off by comprehensively defeating the Bobcats in the silver cup final.
An early morning loss to the Detonators was followed by four successive group wins against Drizzle, Base Invaders, Misfits and Dales, that took us to the final where we put in our best performance of the day to claim the cup, our eight run fifth innings putting the win beyond doubt.
Male OBP leaders were Dave (909) and Craig (824), female leader was TK (647) with Emma and Sally tied for 2nd place (588). We hit a LOT of home runs. Craig led the way with 6 (six), Richard hit 3, Mike 2 and Steve, Emma and TK hit one apiece. Richard deserves a special mention for his excellent hitting in the second half of the day, a man transformed once he found a bat that suited him ! James's helmet also deserves a mention for saving him from what would otherwise have been a serious blow to the back of the head.
Steve and Mike both pitched well. Craig was the outfield hero taking a basketful of catches. Richard did a really good job at short stop, TK and Jackie were both good on first, Sally made some really nice plays at 3rd and everyone else contributed to a really pleasing defensive effort. Over the day we scored 86 runs and conceded only 26.
All in all a really good day and a fine way to end the season.
| | | |
| --- | --- | --- |
| MVPs | | |