Tigers Softball Club
We are a co-ed slowpitch softball club that play in the Manchester Softball League. We play through the year, outside during the summer and indoors during the winter.
We are actively looking to recruit players. If you are interested in playing for us, or if you want to come along to a session and try the game then get in touch.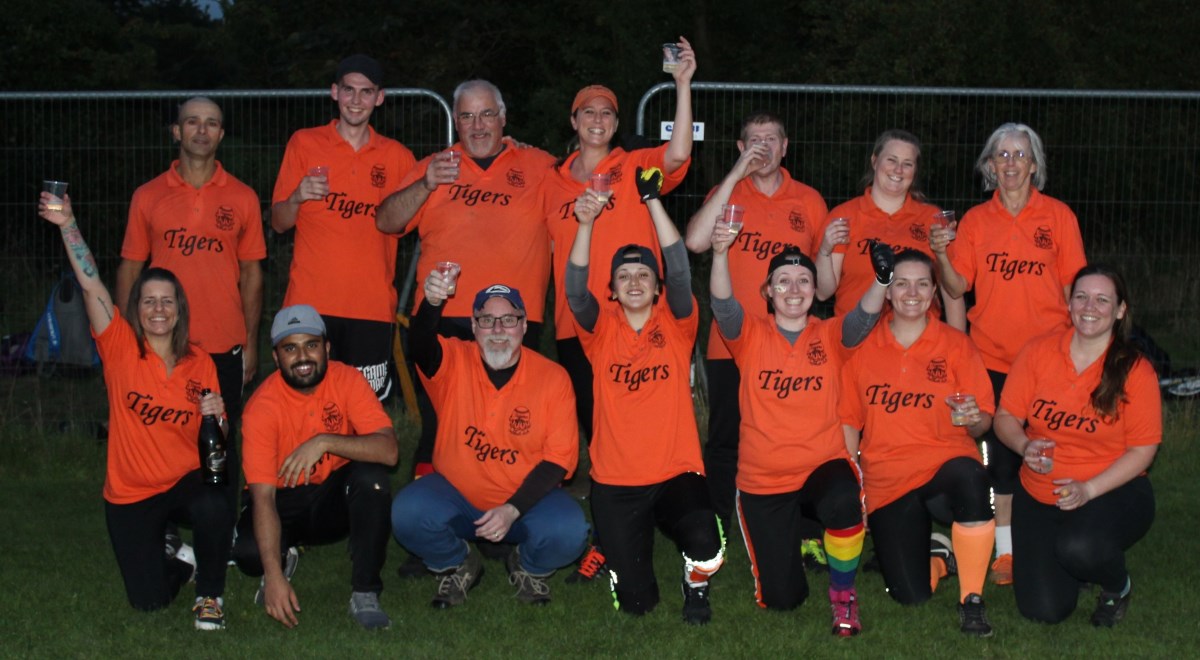 About our Club
In our teams, being willing to have a go and having a desire to improve as a player is more important than being a brilliantly gifted athlete. We are pretty friendly as a club and we are always interested in recruiting new players.
We are reasonably competitive in that we do 'play to win' and try our best. We are playing in a league not messing about in the park. BUT we don't go overboard with this - if we play well and lose we would be happy about playing well rather than sulking about losing.
Everything within the teams is done on a pretty informal basis. There is a hard core of players who turn up to practice play every week and then there are others who have other commitments who appear less frequently. As long as you do turn up when you say you will, and tell people in advance when you can't, not being able to play every game isn't a problem.
But I don't know how to play...
The basics of the game are easy to pick up and we have an experienced coach who will help you to get going. The club owns kit which you can use when you play. If you are not sure how the game of softball works then read our "Game of Softball" guide.
Who gets to play ?
There aren't any formal rules about this but in practice team selection is based on commitment.

What is Softball ?
Softball is a friendly mixed (men and women) bat and ball game that grew out of baseball and is played and enjoyed by a millions of people across the world. It's a game that includes an active social side and can help you to meet people and find new friends as well as providing a sporting challenge.
It is a game where men and women play together in the same team and on an equal level. It is a game where you can quickly pick up the basics and become a useful member of the team, even if you have little previous experience of team sports. If you have previously enjoyed playing rounders or cricket then you should enjoy playing softball.
If you want to try the game then get in touch. We have an experienced coach who can help you get started and lots of team kit available for new players. If you want to learn a bit more about the game click here to read on