Tigers Softball Club
The Tigers are a slowpitch softball club of two co-ed teams, the Tigers and the Wildcats, who both play in the Manchester Softball League. The Tigers will play in the 2nd division of the Manchester league in 2015, and the Wildcats in the 4th division.
We are actively looking to recruit players for all our teams so if you are interested in playing for us, or if you want to come along to a session and try the game then get in touch.
News
Winners ! - We win the cup at Firstball.
Winners ! - Mike and Luisa win MVP awards in the final.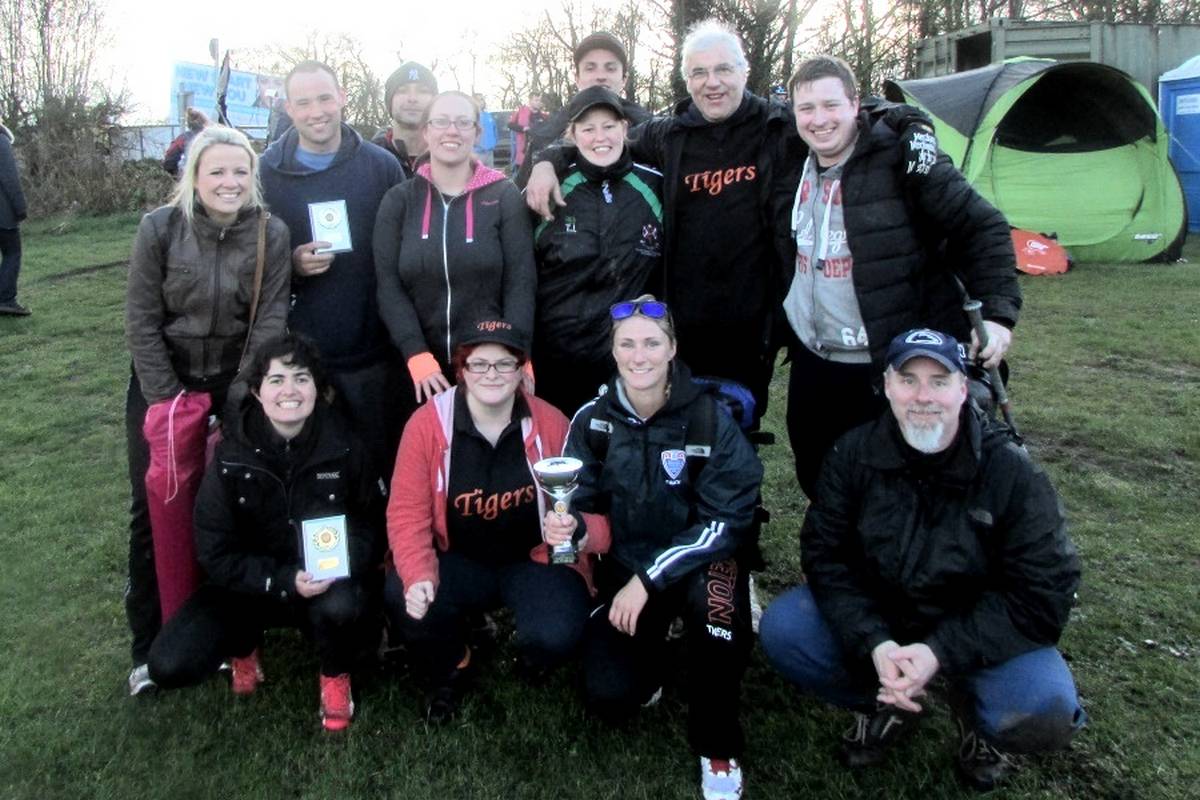 What is Softball ?
Softball is a friendly, primarily mixed (men and women) bat and ball game that grew out of baseball and is played and enjoyed by a millions of people across the world. It's a game that includes an active social side and can help you to meet people and find new friends as well as providing a sporting challenge. If you have previously played rounders or cricket then you should enjoy playing softball. If you want to try the game then get in touch as we have an experienced coach who can help you get started and lots of team kit available for new players. If you want to learn a bit more about the game click here to read on
Tigers scoring